This day and age, there are so many options for taking care of loved ones who have grown older or whose health requires additional assistance. Securing a spot in an assisted living facility is no longer the only option. With improvements in technology, there are ways that you can provide your loved ones with the dignity of remaining in their own home while also ensuring their safety. 
SEi Security has many tools you can utilize that will give you peace of mind, and will allow your loved one to remain comfortable in their own home.
Medical alert systems are an incredible first line of defense when it comes to ensuring your loved one's safety and well-being. It provides them with the ability to seek help when needed. At SEi, we have in-home medical alert systems that are perfect for people who spend most of their time at home by providing them access to emergency response services at the touch of a button. 
We also have fall detection devices that your loved one can wear or devices to place around the highest traffic areas of your home for easy access. The great news is we have devices that can connect via Wi-Fi internet, through cellular signals, and hooked up directly to a home phone line.
When a system is activated, a signal will automatically be sent to our monitoring center, where SEi Ambassadors will send help if there's no response – providing peace of mind added protection.
Fire and carbon monoxide detectors should already be installed in your loved one's home. However, the detectors provided by SEi Security are monitored life safety systems that provide earlier detection, automatic notifications and quicker response time. 
If your loved one is hard of hearing and sleeps without their aid, they could easily miss when an alarm goes off. With our monitored safety systems, our customer care center works to detect the earliest signs of danger. If a sensor is triggered a signal will alert our Monitoring Center who will notify first responders so that they will arrive at your loved one's home before it's too late. Learn more about our Fire and CO monitoring here.
With the consenting permission of your loved one, you can install SEi indoor cameras to monitor what is going on in their home. In the event a loved one is not answering your calls, you can easily pull up the view from your in-home cameras to ensure they are safe. 
Doorbell cameras are helpful so that your housebound loved one can talk to anyone who comes to their door without having to get up and down, risking a fall or injury.
You can manage and monitor door locks remotely from the convenience of your mobile device by simply downloading the app and using it to lock or unlock your love one's doors from your phone. 
We also offer Smart locks which have the option to set-up unique access codes for family members, house guests and service professionals, so you can manage and track who enters the home and from which entrance – at any given time.
These tools provide peace of mind for knowing if your loved one is up and about even if they aren't responding to calls, so you can know they are ok without having to make an unnecessary trip to their home.
Let us help you care for your housebound loved one.
Know all the options SEi provides for the safety of your housebound loved one. Contact SEI Security today to discuss how we can ensure you have all the tools you need.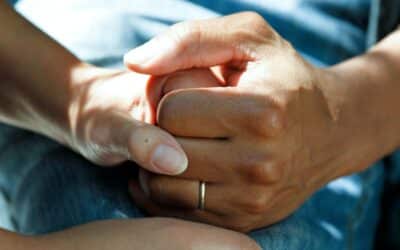 There are some subjects you should avoid when getting together with family. But, there is one that might be a good idea to broach this year: the safety of your aging parent or loved one. While it may be hard to bring up, it is important. As much as it may be hard to...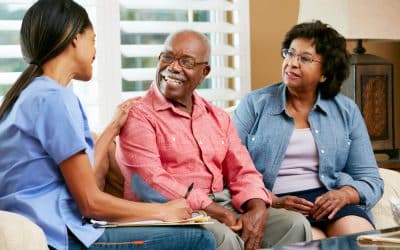 This week, we celebrate National Assisted Living Week, recognizing the role of assisted living in caring for America's seniors and individuals with disabilities. NALW was established in 1995 by the National Center for Assisted Living to help educate members of the...