Home Automation & Smart Home Systems
Total integrated control. Seamless connectivity. One easily manageable home automation system.
Simple, automated control and connectivity of your home with just a touch. See what a difference smart home automation systems can make for you.
"*" indicates required fields
Complete Smart Home Automation.
Stay informed with total integrated control of everything happening in and around your home from anywhere.
Call us today at 800-279-3667, to upgrade your home with smart home features that makes sense for your lifestyle.
Click the tabs below to learn more.
Smart Connected Home Automation
There has never been a remote experience so perfectly tuned to you.
Automation makes your regular home into a smart home. With endless features and benefits to your security as well as your convenience – the possibilities are infinite!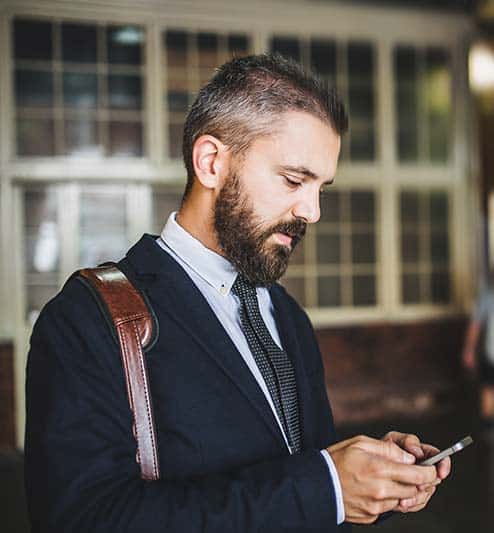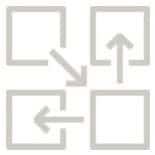 Connected Home
Connected Homes allows for ultimate centrality: everything in your home controlled from a single, central source. Set up different aspects of your home to work together to make your life easier.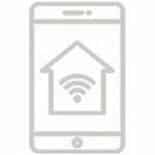 Safer Home
Make sure everything at home is just right—and get notified if it isn't. View the status of your system, arm and disarm sensors, and lock doors from a single, intuitive app. Home is just a touch away.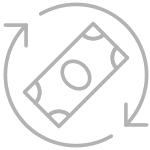 Smarter Home
Smart home allows for ultimate efficiency. Monitor energy consumption, view usage history and activate energy saving modes. Smart homes can significantly cut down on energy costs.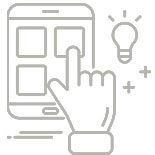 Comfortable Home
Another perk of using an integrated home automation system is that lighting and climate temperature can adjusted remotely, or set on a schedule that mimics your routine.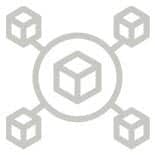 Customized Home
Designed to deliver a personalized control experience to take control of your entire home with one easily manageable system, SEi customizes your automation system to match the way you live.
Smart connected control like never before.
Reap the rewards of smart home efficiency. Home automation systems brings safety and convenient control of your home together to create a connected world right at your fingertips.
Security
Be alerted each time someone enters your home and easily control and monitor who is entering your home at all times, even when you are not there.
Accessibility
Easily control your homes security and functions with remote access over your garage, lights, locks, and temperature – the possibilities are infinite!
Convenience
The power of total integrated control and seamless connectivity into one easily manageable system provides the functionality and protection you desire.
Comfort
Create the perfect ambiance and increase safety with one-touch control of your lights and temperature that sets the scene for you.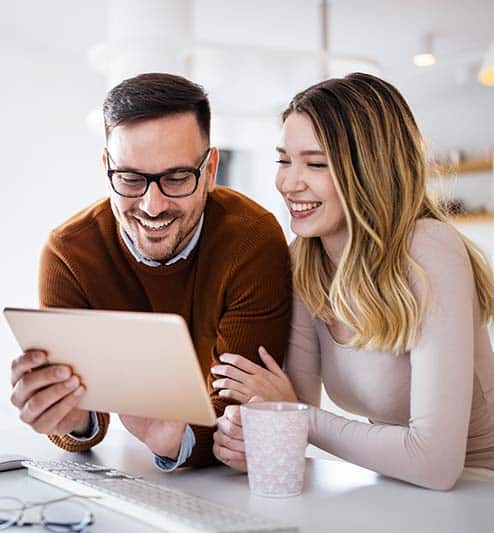 Energy Efficiency
Increase your home's energy efficiency by remotely powering off systems and appliances when they aren't in use.
Savings
Automation literally pays off. By using home systems and appliances only when needed, the savings will be apparent in the first utility bill.
Peace of Mind
No more worrying if you turned of the lights, locked the door or turned off the television. Easily check these items off the to-do list with home automation.
Productivity
Never have to worry about running home to open the door for your children after school or making a quick stop at home to adjust household items.
Lighting focused on you and your lifestyle.
Smart lighting systems
provide the desired amount of light where and when it is needed, maximizes energy savings and enhances home security.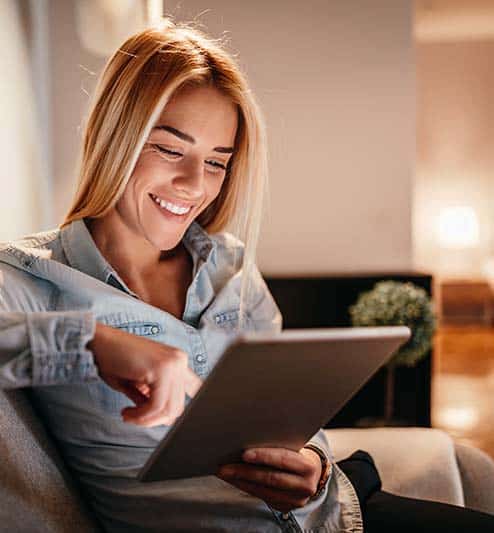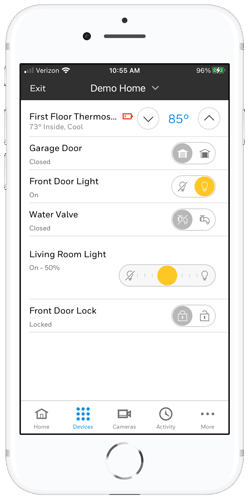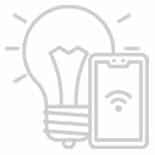 Mobile Control
Easily turn the lights on or off anytime from your mobile device to create a comfortable atmosphere that supports your activities throughout the day. You'll never come home to a dark house again.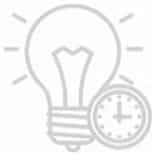 Scheduling
Program your lighting to suit your needs and preferences. Set your lights to turn on or off at specific times to mimic your daily schedule so your family always comes back to a well-lit home.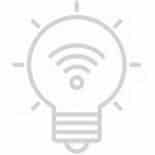 Energy Savings
By using light only when and where it is needed you can reduce your electricity bill. Set lights to turn off when no one is in the room, or to shut off after a period of inactivity for smart energy savings.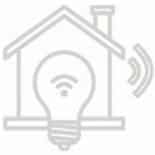 Enhance Home Security
Unlike plain timers, you can set sensors to turn on lights when motion is detected, and randomly alternate light settings while you're away or traveling to deter burglars.
Smarter controlled access over all entry points to your home.
Smart locks
enhance you home security by conveniently allowing you to monitor and control all access remotely – eliminating the need for traditional house keys.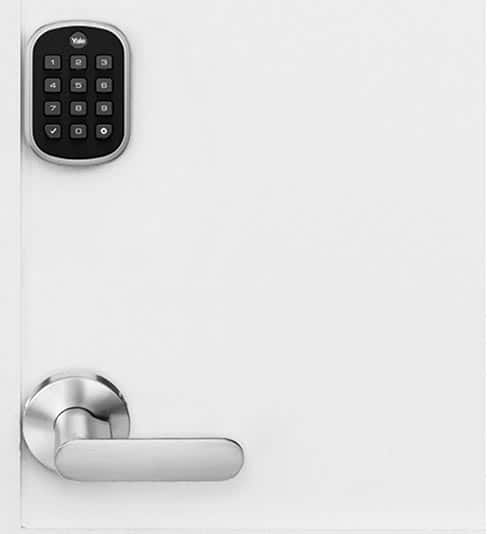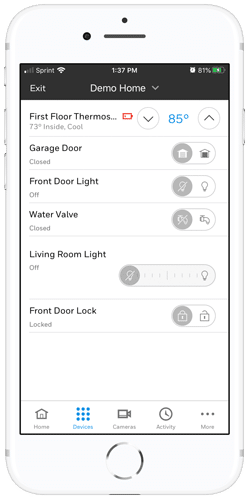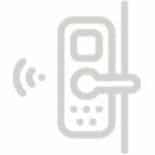 Manage All Access Remotely
Easily manage who can enter your home and when remotely anytime, anywhere from the convenience of your mobile device by simply calling up the app to lock or unlock your doors.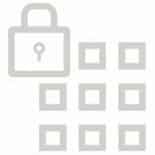 Access Codes
Smart locks offer unique access codes for family members, house guests and service professionals so you can manage and track who enters your home and from which entrance – at any given time.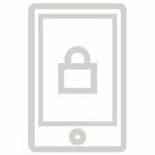 Improved Security
Integrating smart locks into your security system can enhance your home security and heighten connectivity among all of your devices for even more security and functionality.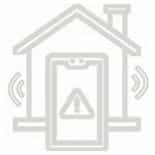 Notification Alerts
Know who's coming in and out with connected home. Upgrade your existing deadbolt into a smart lock that is a proactive defense against unlawful entry, triggering an immediate notification alert when any door is open.
Thermostat / Temperature Control
Keep your home the perfect temperature why staying energy efficient.
Upgrading to a
smart thermostat
helps you control your environment, reduce energy usage across your home to save money and create customized schedules that keep your home optimized for the right temperature.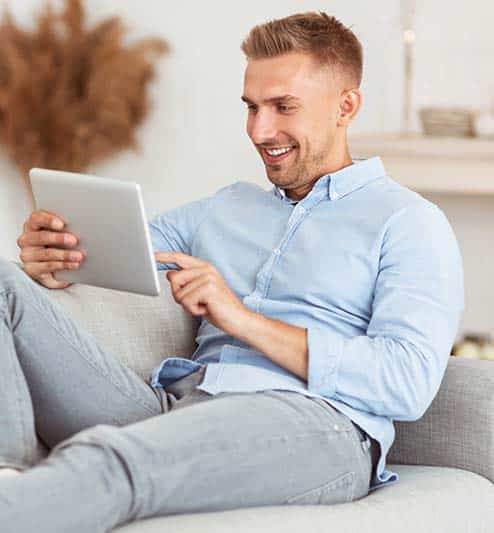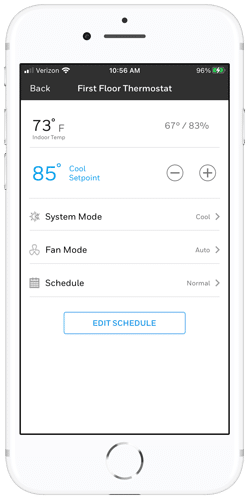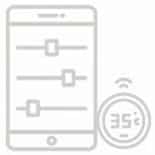 Control Remotely
Monitor and change temperature settings while at home or away with direct access to sensors that can be controlled remotely by adjusting the temperature directly from your smartphone app.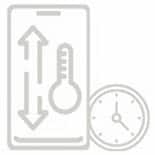 Set Automated Schedules
Instead of heating or cooling your house while you are away, you are able to create a customized heating or cooling schedule around your daily routine to save energy and money.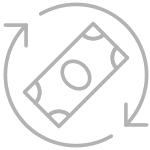 Energy Savings
Increase your home's efficiency by getting a better idea of how your home uses energy, so you can make temperature setting adjustments that save money on energy costs.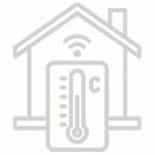 Reliable Precision
Improve the comfort of your home. Programmable thermostats are precise, giving you the ability to adjust and pinpoint the exact temperature that is ideal for you.
A smart home solution for your garage.
Have complete
garage door control
, and experience unrivaled convenience and enhanced security of your home's largest access point.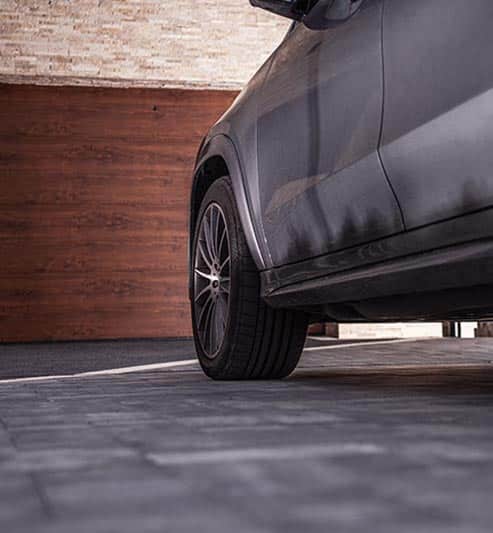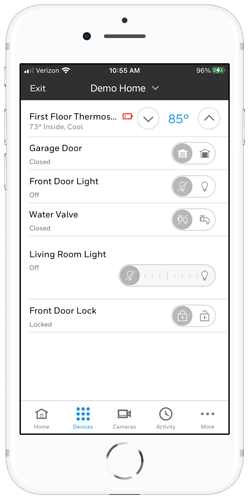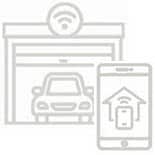 Easy Access
Does the dog walker need access to your home? Use your mobile device to easily grant authorized access to family members, house guests and home service providers to access your home.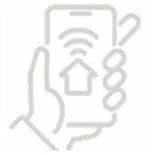 Operate Your Garage From Anywhere
Smart garage automation takes it to the next level letting you operate your garage door remotely from anywhere through the app on your smartphone device.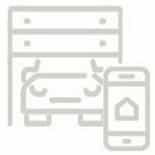 Monitor Who Comes and Goes
Want to make sure your kids made it home from school safely? With the Smart Garage Control, you can easily monitor who's accessing your garage and keep track of who comes and goes.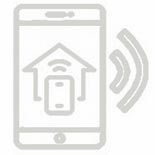 Receive Automatic Alerts
Receive an automatic alert if unauthorized entry is reported or if the garage door is left open for a certain period of time, so you can close it remotely. Never wonder if you closed the garage door!
Your Safety Is Our Business.
Keep your security system operating at peak performance with SEi's Extend Care program.
We never lose sight of the fact that we are in the business of protecting people, not just property. We continue to maintain your security system through our comprehensive SEI Extended Care maintenance program long after it was first installed. Give yourself the ultimate peace of mind knowing that your system is operating at the highest efficiency and in perfect working order.
With SEi, your home is protected with 24/7 Monitoring protection - tailored to you.
When it comes to protecting what you value most, you want 24/7 monitoring protection that is reliable and customized to you. Always know your home is safe with our UL Listed Monitoring at SEi's Customer Care Center keeping watch 24 hours a day, 365 days a year.  You'll receive an alert on your smartphone so you always know what's happening at home, wherever you are.
Explore additional residential solutions to enhance your lifestyle.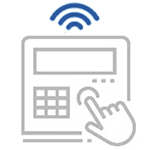 Home Security
Safeguard your home or business with a fully integrated video surveillance system, providing on-the-go mobile control, wireless/wired options, motion detection and 24/7 monitoring.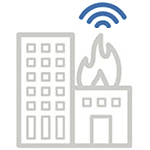 Fire Alarm and Monitoring
When every second counts, monitoring fire and smoke alert systems ensure that first responders are quickly alerted to an emergency and can arrive within minutes, even when you're away.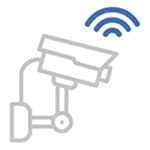 Video Surveillance
Monitor your premises, anytime, anywhere from your smartphone, PC, laptop or tablet, with our advanced security camera systems, video/audio doorbell, IP/HP Digital, Wireless/WiFi options.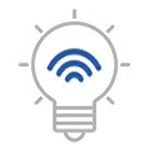 Automation
Simple, mobile and enjoyable – automate your life with advanced integrated systems to power your lifestyle with smart apps for locks, lighting, temperature control, garage door control and more.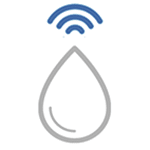 Life Safety
Life saving carbon monoxide, combustible gas, temperature and water detection monitoring systems – prevents excessive damage to your home and business with 24/7 reliable coverage.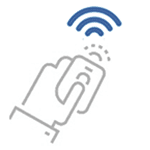 Medical Alert Systems
With Our personal medical alert systems, help is there at the touch of a button, providing additional support to remain independent with safety, security, and 24/7 protection and peace of mind.
Call 800-279-3667 today for a FREE security quote or fill out the form to get started now.
Complete smart home automated solutions tailored to you!
"*" indicates required fields
What our customers are saying about our services.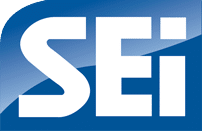 "Very professional and responsive!"
"Whenever I need support SEi is there!"
Gene Chevalier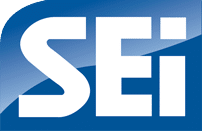 "SEi was extremely professional throughout the process."
"The technician that came out to install the equipment showed up promptly at my appointment time and was extremely courteous and knowledgeable."
Amanda Elsasser