Smoke Detector & Fire Alarm Monitoring
When seconds are critical, be protected from fire, whether you are at home or away with a SEi monitored smoke detector.
SEi provides installation, monitoring, inspection and service for your monitored fire alarm and monitored smoke detectors.
"*" indicates required fields
Early and reliable fire monitoring detection is crucial.
SEi Security started as a life safety company installing fire alarms. Fire safety continues to be a top priority over 50 years later.
Call us today at 800-279-3667, to learn about our life saving 24/7 fire monitoring, monitored fire alarms and monitored smoke detectors.
Click the tabs below to learn more.
Intelligent detection and superior protection.
We believe in earliest and accurate fire detection as the crucial core of every
monitored fire alarm system
.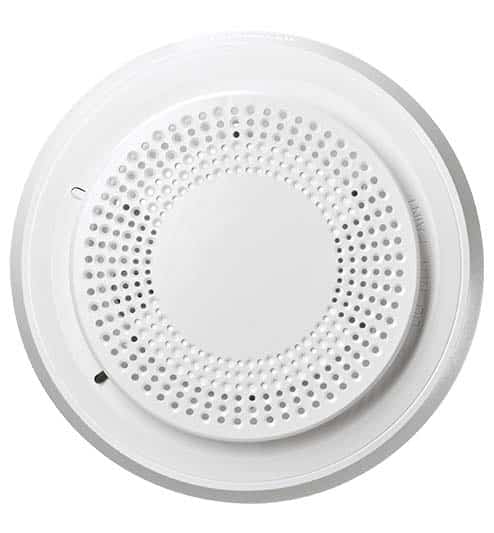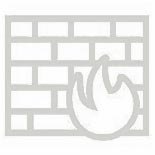 Saves Lives and Property
Our monitored fire and smoke detectors are ALWAYS ON, ensuring first responders are quickly alerted, critical for your families safety and limiting property loss from fire, smoke or water damage.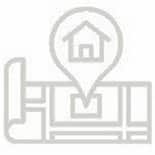 Rapid Response
A direct connection our UL listed monitoring at SEi's customer care center ensures immediate response, and can arrive on the scene within minutes, even when you're away.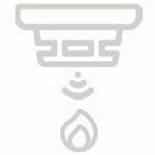 24-Hour Monitoring Protection
Traditional smoke alarms may activate, but if there isn't anyone who can hear it and call 9-1-1, your family, pets and property are at risk. As soon as smoke or fire is detected, our monitoring centers will quickly notify your local fire department and send you text or alert on your mobile device.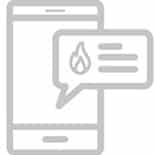 Integrated Fire Protection
In addition to monitoring your home's activity with door sensors and motion detection, our security systems and burglar alarms can integrate with fire and smoke detection for full security protection.
Why Monitored Fire Alarms & Smoke Detectors?
Monitoring ensures that the signal is quickly assessed.
Dependable, 24/7 fire protection and
fire alarm monitoring services
cut down on firefighter notification time and speeds up their arrival, saving property and lives.
Our Alarms Are Always On
Our fire alarms and smoke detectors are monitored day and night, 24/7/365 whether the alarm is armed or not – sending a signal to our SEi Monitoring Center.
Immediate Emergency Response
Our Ambassadors at SEi Customer Care Centers act quickly to alarms, contacting your designated contact list and verifying if the situation requires dispatching emergency services. If designated contacts can not be reached, they dispatch local authorities to ensure you and your home are safe.
Homeowner's Insurance Discount
Some home insurance policies come with a discount on your premium for protecting your home against common risks like fire.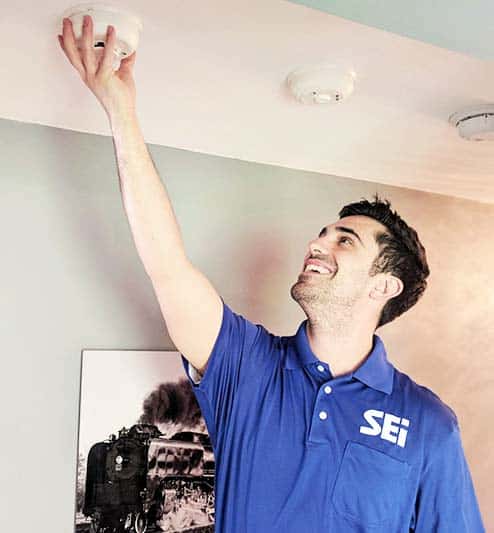 Integrated Into Home Alarm System
One of the great things about our home security systems is their ability to be integrated to detect smoke from a fire and CO so that a complete solution is achieved with components from one source.
Mobile Management
The SEi mobile app puts the power in your hands to manage your fire systems and receive notification alerts from anywhere.
Always Available to Respond
Standard fire alarms only fulfill their purpose if someone is around to hear them go off and contact the authorities. Having a system that's connected to SEi's monitoring center means that your residence is protected 24 hours a day, seven days a week, regardless if home or away.
Precautions to take keep you safe.
During a fire, early warning from a monitored smoke alarm plus a fire escape plan that has been practiced regularly can save lives. Learn what else you can do to protect your loved ones!
Install Smoke Alarms on Every Level
Install smoke alarms on every level of your home, inside bedrooms and outside sleeping areas.
Keep a Fire Extinguisher In the Home
Make sure there is a fire extinguisher readily available. If a fire starts, get out and stay out. Never go back inside for anything or anyone.
Test Smoke Alarms
Check and test smoke alarms monthly. Replace batteries at least once a year. Integrating fire into your security system will alert of low batteries.
Cook Safely and Never Leave Portable Heaters Unattended
Never leave your range or cooktop unattended while cooking. Turn portable heaters off when you leave the room or go to sleep. Check for overheating.
Develop a Family Fire Escape Plan
Talk with all family members about a fire escape plan and practice the plan twice a year.
Keep Matches and Lighters in a Secure Place
Talk to children regularly about the dangers of fire, matches and lighters and keep them out of reach.
Common Causes of House Fires
Fire dangers you should be watch out for that can be prevented.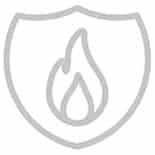 Cooking Related Fires
Cooking related fires are among the most common types of house fires. The leading cause of fire in the kitchen is unattended cooking.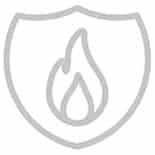 Heating Appliances
Home space heaters and baseboard heaters can cause fire when fabrics and other combustibles are left too close to them or if the electrical wiring is faulty. House fires each year can be attributed to such appliances left running when homeowners are absent.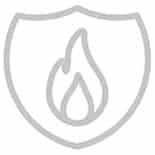 Electrical Fires
Most typically, electric fires occur because of short circuits causing arcing (sparking) that ignites building materials, or from circuits that are overloaded with current, causing wires to overheat.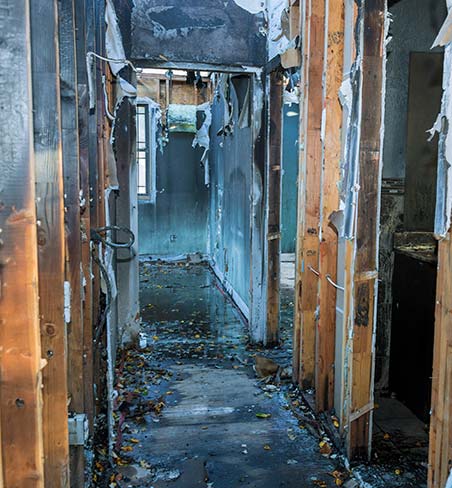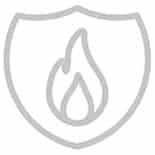 Smoking
Smoking in bed should always be avoided. A single stray ash can ignite a mattress, blanket, carpet, or piece of clothing. Before you throw away butts and ashes, make sure they are out.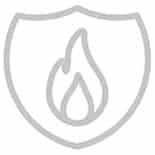 Candles
Remember, a candle is an open flame, which means that it can easily ignite anything that can burn. Never leave a candle burning in a room that is unattended.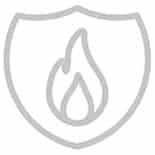 Holiday Decorations
Real evergreen trees tend to dry out over time, and can pose a very serious danger of flash fire. An electrical fire from a bad wire in light-bulb strings or an overloaded outlet is also a risk. Never leave holiday tree lights plugged in when you are not at home or when you are sleeping.
Your Safety Is Our Business.
Keep your security system operating at peak performance with SEi's Extend Care program.
We never lose sight of the fact that we are in the business of protecting people, not just property. We continue to maintain your security system through our comprehensive SEI Extended Care maintenance program long after it was first installed. Give yourself the ultimate peace of mind knowing that your system is operating at the highest efficiency and in perfect working order.
With SEi, your home is protected with 24/7 Monitoring protection - tailored to you.
When it comes to protecting what you value most, you want 24/7 monitoring protection that is reliable and customized to you. Always know your home is safe with our UL Listed Monitoring at SEi's Customer Care Center keeping watch 24 hours a day, 365 days a year.  You'll receive an alert on your smartphone so you always know what's happening at home, wherever you are.
Explore additional residential solutions to enhance your lifestyle.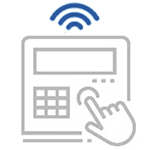 Home Security
Safeguard your home or business with a fully integrated video surveillance system, providing on-the-go mobile control, wireless/wired options, motion detection and 24/7 monitoring.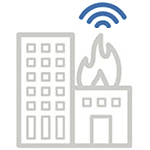 Fire Alarm and Monitoring
When every second counts, monitoring fire and smoke alert systems ensure that first responders are quickly alerted to an emergency and can arrive within minutes, even when you're away.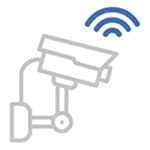 Video Surveillance
Monitor your premises, anytime, anywhere from your smartphone, PC, laptop or tablet, with our advanced security camera systems, video/audio doorbell, IP/HP Digital, Wireless/WiFi options.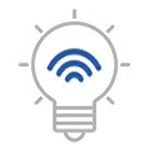 Automation
Simple, mobile and enjoyable – automate your life with advanced integrated systems to power your lifestyle with smart apps for locks, lighting, temperature control, garage door control and more.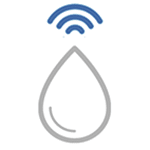 Life Safety
Life saving carbon monoxide, combustible gas, temperature and water detection monitoring systems – prevents excessive damage to your home and business with 24/7 reliable coverage.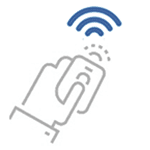 Medical Alert Systems
With Our personal medical alert systems, help is there at the touch of a button, providing additional support to remain independent with safety, security, and 24/7 protection and peace of mind.
Call 800-279-3667 today for a FREE security quote or fill out the form to get started now.
Contact SEi to discuss your all fire alarm monitoring needs.
"*" indicates required fields
What our customers are saying about our services.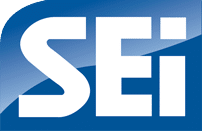 "Responded quickly!"
"Really appreciate the quick response and also making me feel like you guys care."
Justin Watts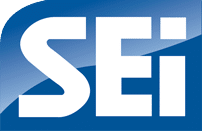 "Monitoring has been great!"
"The representatives are quick to call and very professional."
Adam Kinder