Protect your company and employees from the unexpected with SEi's commercial fire alarm systems and commercial fire alarm monitoring.
SEi provides design, installation, 24/7 UL Listed monitoring protection, service and inspection for your fire alarm systems.
"*" indicates required fields
Keep your business safe with a SEI Commercial Fire Alarm System.
SEi can custom design and install a commercial fire alarm system for your new construction project or upgrade your existing system to meet requirements.
Call us today at 800-279-3667, to see why businesses have relied on SEi for commercial fire alarm monitoring over 50 years.
Click the tabs below to learn more.
Commercial Fire Alarm Systems
Safeguard your property and occupants from a fire disaster.
We are committed to providing you with a comprehensive commercial fire alarm system, customized to your business. All our systems are connected to our UL Listed monitoring at SEi Customer Service Center provides 24/7 immediate response.
Comprehensive Fire Protection
Reduce risk with a fire alarm system built specifically for your organization.
SEi provides design, installation, monitoring, service and inspection for your commercial fire alarm monitoring systems. Our technology is backed by our exceptional team of fire alarm professionals who will seamlessly guide you through every phase of the process.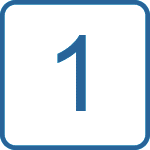 Design
Our designers are experienced in all facets of fire system design. We have Fire code knowledge and hold industry requirements (NFPA, NICET). We work with you directly, or your architect or engineer to ensure you meet regulations/requirements for insurance and building and operating permits. Our design team builds systems that seamlessly integrate into other security elements like video surveillance, access control and burglar alarm systems.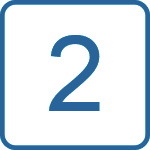 Install
Trusted technicians install your entire fire system, providing peace of mind knowing the system was installed correctly and you the system is in working order from day one.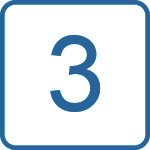 Monitor
Signals sent directly to our
24/7 UL Listed Monitoring
at SEi Customer Service Center, where certified Ambassadors follow the proper notification protocol set at installation when a fire alarm signal is received for rapid response.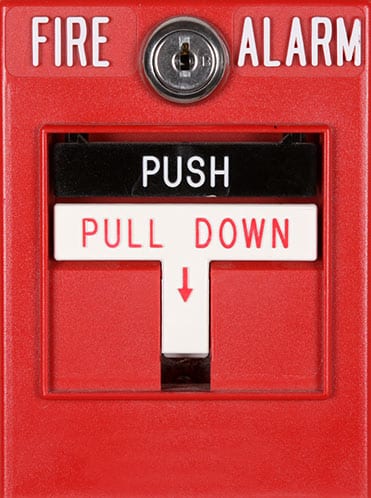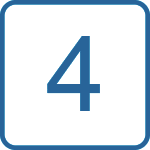 Service
Should a problem arise with your fire system our technicians can repair and service your system.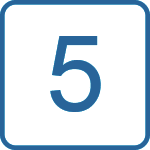 Inspect
Our licensed inspectors will inspect and test all aspects of your fire system as required by the local Authority Housing Jurisdiction (AHJ) to ensure all is in working order and meets city codes. Inspections include a visual or physical inspection on devices like:  
Control Pane
Horn Strobes
Smoke Detectors (Sensitivity Test)
Heat Detectors
Duct Detectors
Manual Pull Stations
Voice Evacuation System
Sprinkler System Flow & Tamper
All Other Components (Batteries, Phone Lines, Communicator)
Custom Fire Alarm Security Solutions For Businesses We Protect
Systems meet codes and insurance requirements.
24/7/365 UL Listed Monitoring - Fire Alarm Systems ALWAYS ON.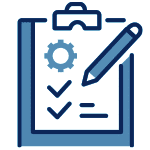 We can complete the entire design-install-monitor-service-inspect process.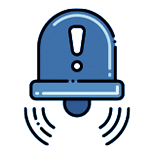 We can monitor, service and inspect existing fire alarm systems.
Integration with other Security Elements.
Mobile Management and notifications from ANYWHERE with SEi app.
Commerical Fire Statistics
Protect property and ensure safety of occupants.
We've collected statistics on business fires to help you better understand their causes, and potentially prevent them from occurring. Business owners and property managers cannot be onsite 24/7, which is one of the many reasons commercial smoke detectors is essential in protecting businesses.
According to the National Fire Protection Association, firefighters in the US respond to a fire every 24 seconds.
According to the National Fire Protection Association, there were 1,318,500 fires firefighters have responded to.
Estimated $2.4 billion in property losses per year in nonresidential building fires.
30.4% of office fires, 50% of hotel and motel fires, and 61% of restaurant fires are caused by cooking.
Most nonresidential fires occur between the hours of 1 to 7 pm.
18% of warehouse fires are caused by electrical malfunctions.
95 deaths and 1,200 injuries occur each year from business fires.
According to the NFPA, an average of 37,000 fires occur at industrial and manufacturing properties every year. 
Smoke alarms were not present in 52% of the larger, nonconfined fires in occupied nonresidential buildings.
Cooking, careless actions, intentional actions, heating and malfunctioning electrical equipment are leading causes of nonresidential fires.
Commerical Fire Prevention Tips
Precautions to take keep you safe.
During a fire, early warning from a monitored commercial smoke detectors plus a fire escape plan that has been practiced regularly can save lives. Learn what else you can do to protect your loved ones!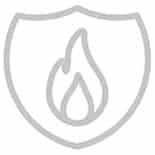 Eliminate potential fire hazards.
Damaged electrical outlets, cords, cables, etc.
Overloaded outlets and circuits.
Combustible objects in unsecured locations (included excessive trash and recycling)—keep these far from electrical equipment!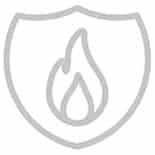 Keep fire exits clear and accessible.
Maintain clear and easy access to all exits. Know and follow an established emergency and evacuation plan. Ensure your workplace is allowing unobstructed access to firefighting equipment, such as fire extinguishers, at all times.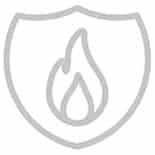 Prepare for emergencies.
Invest in a commercial fire alarm system and commercial smoke detectors and commercial fire alarm monitoring 24/7 protection.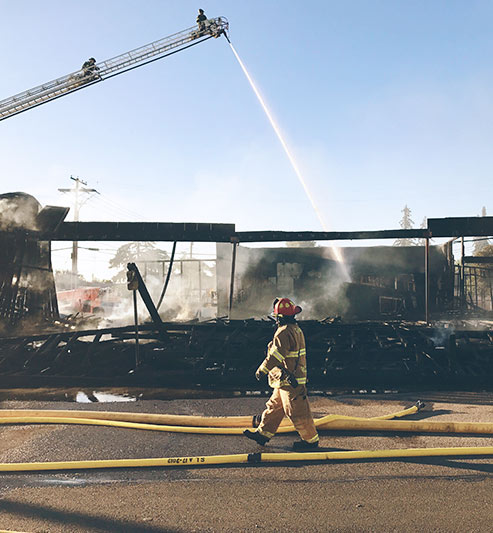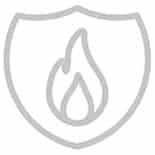 Fire Prevention Training
Post clear fire escape plans on every level.
Educate all employees on emergency procedures, exit locations, escape routes, fire alarms and drills, and the use of fire extinguishers.
Conduct regular fire drills.
Install and properly maintain all fire safety equipment. Provide for disabled employees.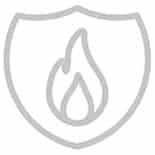 Keep Work Areas Clean
Keep workspace and equipment clean, dry, and well-ventilated, and especially clean of oil and dust and combustible materials and liquids.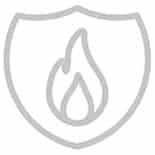 Regular and proper maintenance of machinery that's constantly in use is essential. Not doing so risks the machinery malfunctioning and employees getting injured, even apart from fire. 
Your Safety Is Our Business.
Safeguard your security system investment with SEi's Extended Care maintenance program.
SEi Extended Care maintenance program keeps your system operating at its best possible efficiency, 24 hours a day, 7 days a week.  Regular service and maintenance of your system significantly improves system reliability, reduces false alarms can increase the life of alarm systems. SEi offers tailored, comprehensive maintenance plans for all types of security systems.
SEi protects what you worked hard to build with complete 24/7 monitored security protection.
Find out why thousands of business owners trust SEi to keep their facilities and staff secure, with next-generation security technology backed by round-the-clock service and our own dedicated team of SEi Ambassadors. Customized solutions include intrusion systems, managed video surveillance, access control systems, fire systems, and more, all backed by our award-winning UL-Listed Monitoring.
Explore additional business security solutions.
Call 800-279-3667 for a FREE survey of your commercial property or fill out the form to get started now.
Learn how our commercial fire alarm system and commercial fire alarm monitoring service can be rapidly deployed.
"*" indicates required fields
What our customers are saying about our services.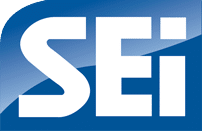 "Knowledgeable and professional!"
"The technician was knowledgeable and professional and answered all my questions.  He was thorough with his explanations and did a great job for us at Primary Pipe and Supply."
Patrick Iske – Primary Pipe and Supply (Omaha)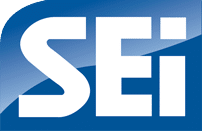 "Installation team was very professional!"
"They made sure everything was cleaned up, functional and showed staff how the remote operation works."
Steve Darling – Tecumseh Federal Bank