SEi's Business Security Cameras. Powerful, Flexible and Secure.
Gain access to real-time insights into who, and what, is happening in your business with a security camera system for your business.
"*" indicates required fields
Protect your business with a security camera system from SEi.
We design, install and monitor
business video surveillance
systems to meet your unique needs.
Call us today at
800-279-3667
, to enhance your security and prevent loss with a
business security camera
system from SEi today.
Click the tabs below to learn more.
Business Video Surveillance
Keep your eye on what matters most.
Improve operations, loss prevention and security with 24/7 real-time visibility. Contact us today to learn more about a
security camera for business
.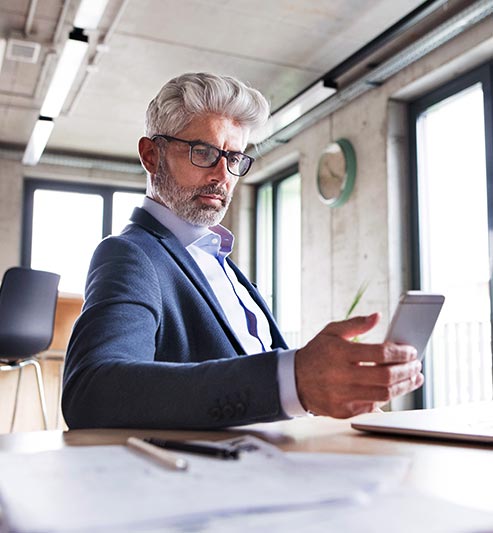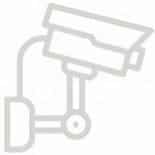 Protect Your Investment
Keep your company safe from both external and internal threats by adding a security camera system for your business to create a safer environment and deters vandalism, break-ins and employee theft.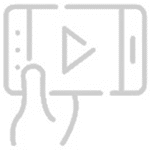 Access Live and Stored Video from Anywhere
Companies need a solution where users have access to video data and archived footage on-demand – critical for quick playback. SEi's business video surveillance systems provides real-time, on-demand 24/7 remote access to video footage and archived footage – anytime from anywhere.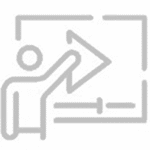 Prevent Shoplifting and Employee Theft
The U.S. Chamber of Commerce reports that 50 billion dollars are lost annually due to employee theft and fraud. On average, there are 550,000 shoplifting incidents per day!  Study after study shows that having a business security camera systemsresults in crime reduction rates of 50% or more, along with the benefit of knowing that you'll have clear evidence in the event of criminal activity.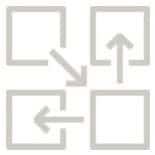 Unified Scalable Systems - Security + Video + Access
Unified scalable systems links multiple security elements into a single platform, for intuitive and effective security management, unified command and control and connectivity to the cloud. A smarter approach to video helps you to make better, more informed decisions on operations and security.
Protect your business against internal and external threats.
Video surveillance cameras offers several benefits to business owners. Not only does it protect against outside break-ins and burglaries, but it also plays a critical role in sustaining your business and making it a safer place to work.
Deter Crime
A good security system, including business security cameras, can be a great deterrent to prevent crimes and break-ins.
Monitor Productivity
Video surveillance allows you to ensure your employees are working effectively while they are on the clock. Security footage shows you if you're over or understaffed, allowing you to gain a better understanding of how you can improve your business and better serve your customers.
Reduce Liability
Reduce your risk of a lawsuit with security footage of what happens inside your business.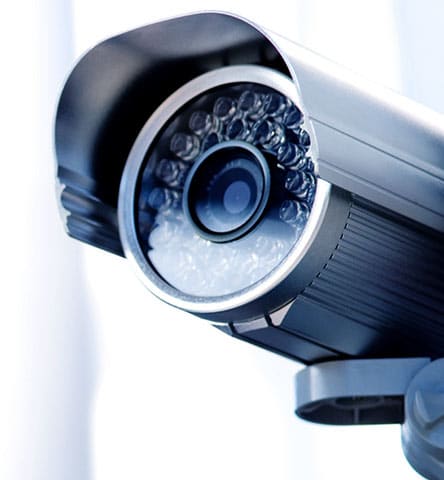 Improve Safety
Business security cameras gives you a chance to make sure any protocols you've put in place, whether they're for safety or something else, are being followed.
Reduce Shrinkage
A security camera system will help to cut down on inventory shrinkage and the negative financial impact they will have on your business.
Monitor Inventory
Business video surveillance cameras alerts you when someone enters a restricted area or is present at an unusual time – so you can keep an eye on your inventory. 
Security Cameras for your Business
Increase your business security with a security camera system.
Investing in a business security camera system is one of the best ways you can protect your company and deter crime.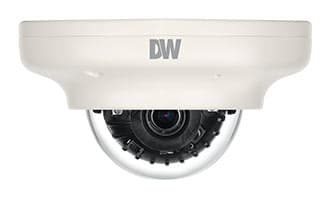 Dome Camera
This network camera provides real-time 1080p high definition and clear images, day or night. User-friendly interface make these cameras easy to use. 
System Features:
Discreet surveillance in any environment.
Indoor and outdoor use.
Low profile footprint.
Casing protects against redirection, defocusing and impact.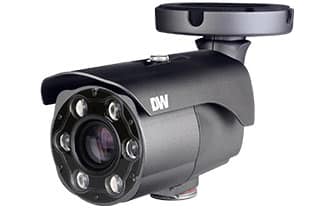 Bullet Camera
This IP cameras deliver crystal-clear images and 1080p resolution. Features a weather resistant house, ideal for quality video in challenging lighting environments. 
System Features:
All-purpose surveillance around the clock.
Durable capsule style housing.
Available in wide angle or narrow views.
Indoor and outdoor use.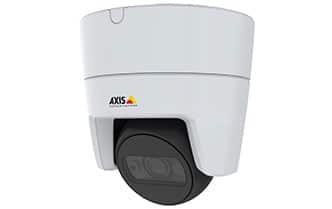 Turret Camera
This compact and discreet camera features enhanced security functionality, an excellent wide-angle view and sharp video even in complete darkness.
System Features:
Eyeball camera – small camera with a ball and socket can be easily leveled and directed.
Camera can pivot in any direction in the socket.
Wide variety of lens and views.
Indoor and outdoor use.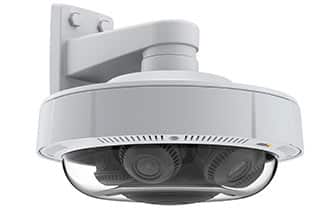 Multi Sensor Camera
Easily cover four different areas with a single camera, with clear, reflection-free footage in low light or complete darkness and undistorted color during the day. 
System Features:
180 to 360 degrees multidirectional camera – with multiple varifocal camera heads.
Great coverage at reduced cost for software, installation, and wiring.
A single housing for multi views.
Perfect for large indoor and outdoor areas.
Protect your property with 24/7 video surveillance monitoring
SEi will assess your personal pain points, take a look at your property, and create a custom site-plan showing how we can maximize our surveillance monitoring capabilities. Once implemented, SEi's Ambassadors stand on watch 24/7 and will notify you of any events and monitor your systems health. See how simple it can be to secure your business through
SEi's Business Video Monitoring.
Access clear, fast video whenever you need it. 
Organized, efficient and scalable. SEi meets the demands of video storage solutions as your business grows. When it comes to choosing whether onsite or offsite video storage is right for your business, SEi provides the consultancy to enable you to make the right decision.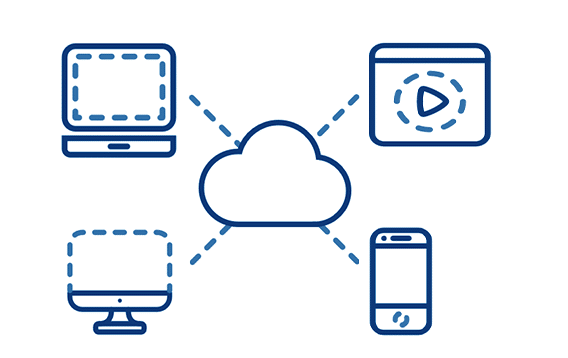 Cloud Storage
All your media, stored securely in the cloud. SEi provides a scalable cloud video storage solution, that allows you to record, store, and access video from one or multiple locations in a secure online environment without the need to manage servers and software.
System Features:
Record and store video offsite.
Access clips from one or multiple locations via mobile app.
No need for dedicated software or equipment.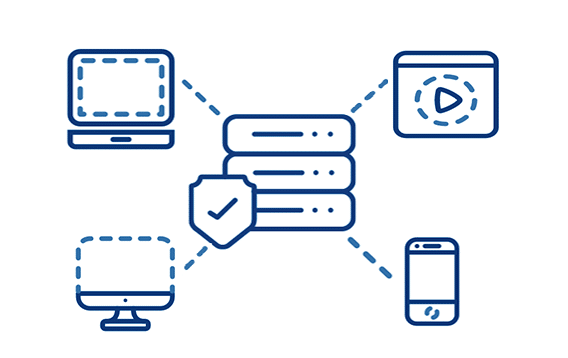 On-Site Storage
Protect your critical data and manage evidence-based data with secure, end-to-end control. Our on-site video storage solution that allows you to record, store, and view video on-site or from your mobile device – to monitor your business from virtually anywhere. 
System Features:
Record video to a DVR located onsite.
Search to quickly find a playback motion triggered video clips.
Access video remotely.
Your safety is our business. 
Safeguard your security system investment with SEi's Extended Care maintenance program.
SEi Extended Care maintenance program keeps your system operating at its best possible efficiency, 24 hours a day, 7 days a week.  Regular service and maintenance of your system significantly improves system reliability, reduces false alarms can increase the life of alarm systems. SEi offers tailored, comprehensive maintenance plans for all types of security systems.
SEi protects what you worked hard to build with complete 24/7 monitored security protection.
Find out why thousands of business owners trust SEi to keep their facilities and staff secure, with next-generation security technology backed by round-the-clock service and our own dedicated team of SEi Ambassadors. Customized solutions include intrusion systems, managed video surveillance, access control systems, fire systems, and more, all backed by our award-winning UL-Listed Monitoring.
Explore additional business security solutions.
Call 800-279-3667 for a FREE survey of your commercial property or fill out the form to get started now.
We tailor business video surveillance solutions to protect what you worked so hard to build.
"*" indicates required fields
What our customers are saying about our services.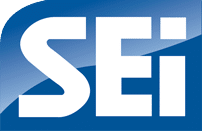 "We were most impressed with the personable installer!"
"Not only knowledgeable and friendly – willing to jump in and solve problems the day of install without further delay – something very rare among such providers."
Pete Bashara DVM – The Gentle Doctor Animal Hospitals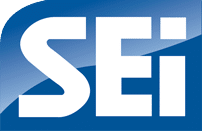 "We are very happy with the company!"
"I have been with SDM for over six years. SEi has service our facility that whole time. I have been very satisfied with the level of service that we receive from them. Plus with COVID they were willing to do work with us on an upgrade issue."
Betty Sanders – SDM Die Cutting Equipment