At home or on the go. Gain independence with a monitored medical alert system.
Just one touch for 24/7 medical alert monitoring protection. Be prepared for tomorrow, call SEi for a FREE consultation today.
Personal Medical Alert Systems that fits your independent lifestyle.
SEi's Medical Alert Monitoring Systems gives you or a family member the freedom to be independent with the security of having access to help 24/7/365. Call for a consultation at
888-909-9517
, to set up your
personal medical alert system
today so you are prepared for tomorrow.
Click the tabs below to learn more.
Stay independent without sacrificing safety, with a press of a button.
Enhance your independence and safety when you protect yourself or your loved one with a medical alert monitoring system.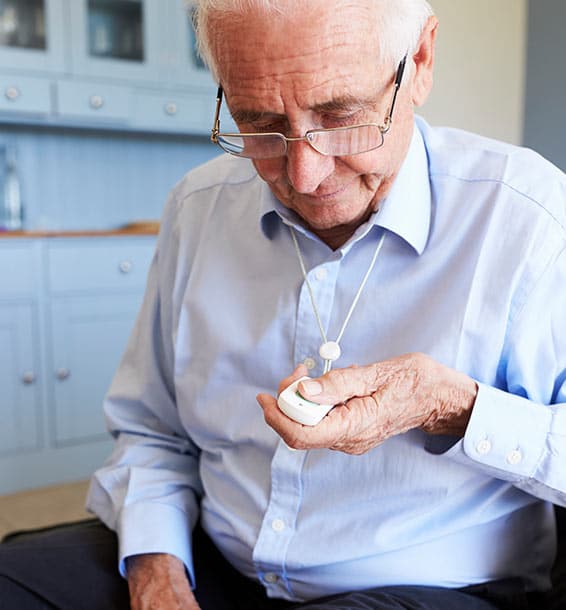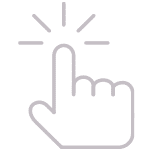 Easy to Use Pendants
Our pendants have a clear, easily pressed
help button
that immediately connects you to a live highly-certified Ambassadors at SEi's Customer Care Center 24/7/365.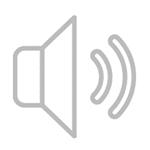 Clear Two-Way Communication
A built-in speaker on your medical alert device provides direct communication with our monitoring center with a single button push of the button.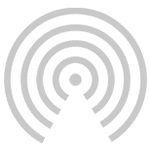 Extended Coverage Range
Our in-home
medical alert system pendants
give you the coverage range to roam freely within your house, even in your front and backyard – so you can live confidently, and independently.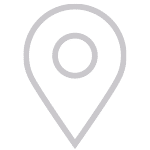 GPS Location Tracking
Our
GPS Mobile Medical Alert System
 delivers pinpoint location accuracy, for faster, more reliable monitoring protection that gives you the freedom and flexibility to go anywhere with confidence.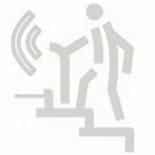 Automatic Fall Detection
If a fall is detected, a signal will automatically be sent to our monitoring center, where SEi Ambassadors will send help if there's no response – providing peace of mind added protection.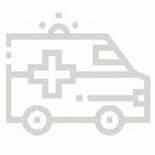 Fast Emergency Response
Should an emergency ever occur and you need fast response, simply push the help button to connect to our UL Listed Monitoring Center – Ambassadors can connect you to help in seconds! 
Fast, reliable help in any emergency.
The help button is easily pressed during an emergency, ensuring that you get immediate help quickly 24/7/365. 
Choose a Medical Alert System that is just right for you.
SEi offers a variety of personal life alert systems to fit your needs using the most advanced features available such as GPS location tracking, extended coverage range and battery life, and fall alert detection.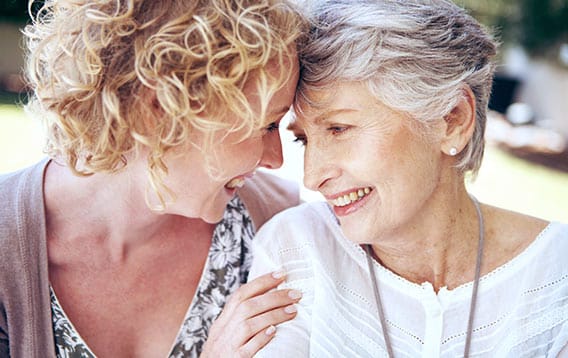 Home Medical Alert System
Our
Home Medical Alert
systems are perfect for people who spend most of their time at home and need access to 24/7 emergency response at the touch of a button. Landline or no landline options available.
System Features:
24/7/365 Medical Alert Monitoring
Easy to use Pendant
Emergency Call Button
Clear and Loud 2-Way Communication
1,000 FT Coverage Range
Fall Detection Available
5 Year Battery Backup Life
Basic or Cellular Medical Alert Systems Available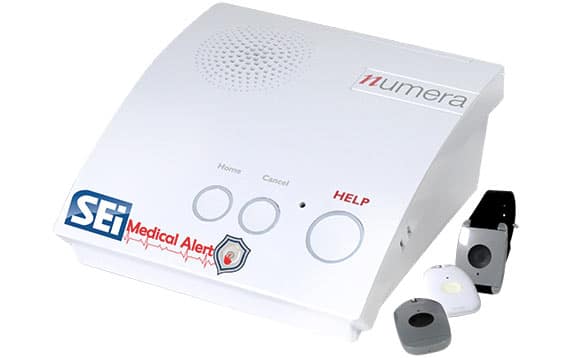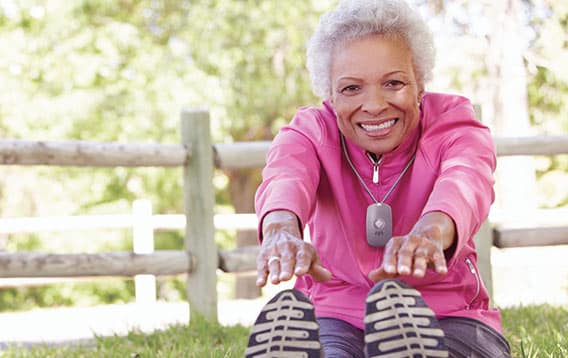 GPS Mobile Medical Alert System
Our
GPS Mobile Medical Alert
system is perfect for those who live an active lifestyle but still need 24/7 monitoring protection. You'll have direct access to help anytime, anywhere.
System Features:
24/7/365 Medical Alert Monitoring
Small Lightweight Mobile Device
Emergency Call Button
Clear and Loud 2-Way Communication
GPS and Mobile Location Pinpointing
Fall Detection Available
Extended 36-Hour Battery
Water Resistant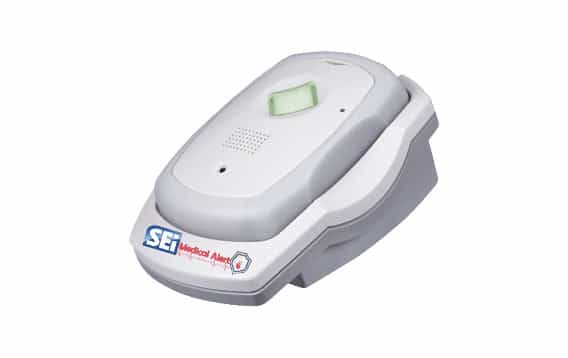 We offer Medical Alert Systems that fit any lifestyle.
Our SEi Medical Alert Systems include everything you need to begin receiving
24-hour emergency monitoring protection
. Call us at
800-909-9517
for a FREE consultation today, so you can be prepared for tomorrow.
BASIC
Fall detection available for $5/month
Cellular
Fall detection available for $5/month
GPS
Cloud-based Al Fall detection available for $5/month
Providing safety, protection and peace of mind 24 hours a day.
With a simple press of a button, you are directly connected to our monitoring center, where a live, highly trained Ambassador will get you the help you need to always ensure immediate life alert assistance.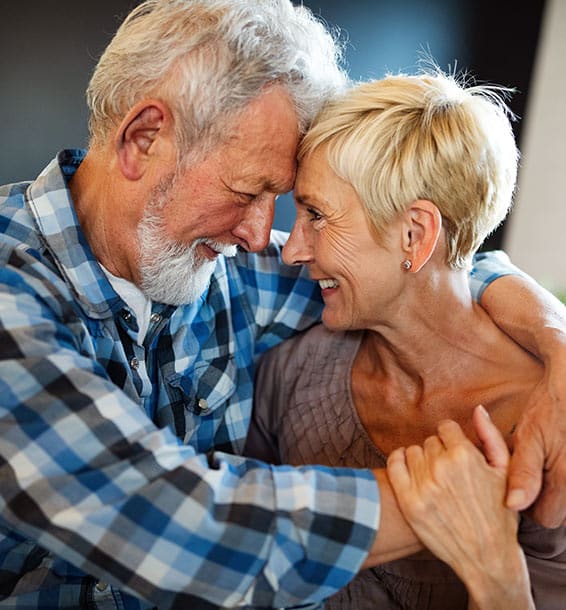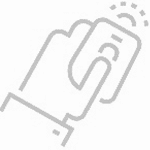 Maintain Independence
Medical alert systems
allow older adults and people with medical issues to stay independent without sacrificing their safety, making sure help is available when needed. All types of emergencies from falls, fires, or anything that requires a quick response, can be addressed with the click of a button.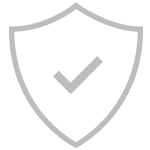 CSAA Five Diamond Certified
SEi's Monitoring Center is UL Listed and CSAA Five Diamond Certified, which means we have a high level of certification only a few stations throughout the US achieve.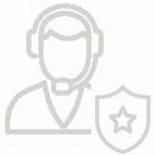 Certified SEi Operators
All of our highly certified Ambassadors specialize in emergency medical monitoring, and our trained to follow emergency protocol – even if you can't speak.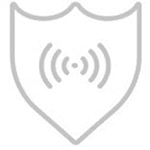 24/7 UL Listed Monitoring
Your personal medical alert system is connected directly to our UL Listed Monitoring at SEi's Customer Care Center, where Ambassadors are ready to receive your call, providing immediate assistance and peace of mind monitoring protection, 24 hours a day, 365 days a year.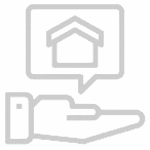 Peace of Mind
Gain peace of mind with a medical alert system for you or your loved one today with around-the-clock access to emergency services at the touch of a button. The added protection allows the users to spend time alone without worry, and provides reassurance to family members when apart.
Explore additional residential solutions to enhance your lifestyle.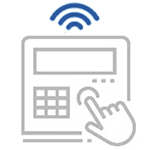 Home Security
Safeguard your home or business with a fully integrated video surveillance system, providing on-the-go mobile control, wireless/wired options, motion detection and 24/7 monitoring.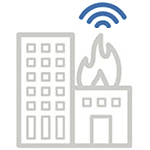 Fire Alarm and Monitoring
When every second counts, monitoring fire and smoke alert systems ensure that first responders are quickly alerted to an emergency and can arrive within minutes, even when you're away.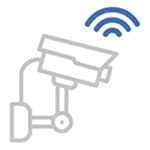 Video Surveillance
Monitor your premises, anytime, anywhere from your smartphone, PC, laptop or tablet, with our advanced security camera systems, video/audio doorbell, IP/HP Digital, Wireless/WiFi options.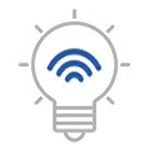 Automation
Simple, mobile and enjoyable – automate your life with advanced integrated systems to power your lifestyle with smart apps for locks, lighting, temperature control, garage door control and more.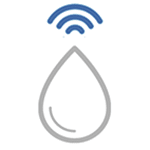 Life Safety
Life saving carbon monoxide, combustible gas, temperature and water detection monitoring systems – prevents excessive damage to your home and business with 24/7 reliable coverage.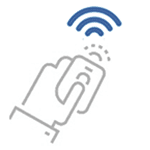 Medical Alert Systems
With Our personal medical alert systems, help is there at the touch of a button, providing additional support to remain independent with safety, security, and 24/7 protection and peace of mind.
Call 888-909-9517 today for a FREE consultation or fill out the form to get started now.
At home or on the go, SEi has a medical alert solution for you.
What our customers are saying about our services.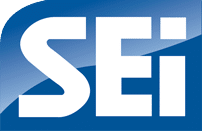 "I highly recommend them to anyone!"
"What a wonderful company with employees that really care about doing an excellent job!" Steffany Mohan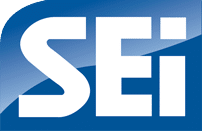 "SEi was extremely professional throughout the process!"
"The technician that came out to install the equipment showed up promptly at my appointment time and was extremely courteous and knowledgeable!"
Amanda Elsasser