Home Security Systems that fit your life.
A home alarm system is foundation of home security and connected home systems. Call SEi today to customize your security system.
"*" indicates required fields
Protect your home with security that goes the extra step to keep you aware and in control — from anywhere!
Call us today at 800-279-3667, to request a free demonstration of our alarm systems.
Click the tabs below to learn more.
Security protection and control from anywhere.
Total monitored protection for you family, pets and home 24/7.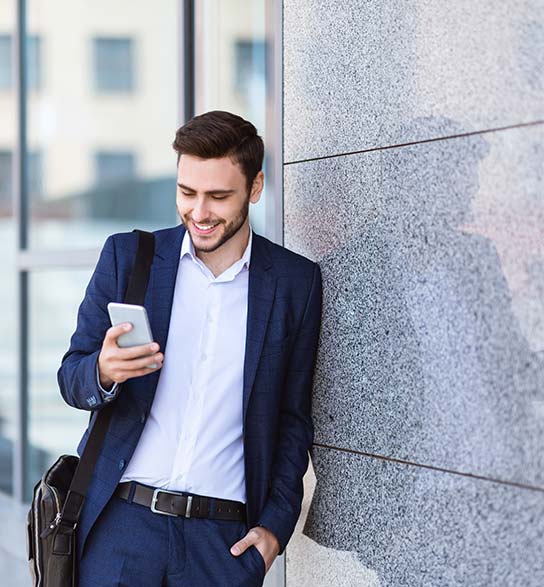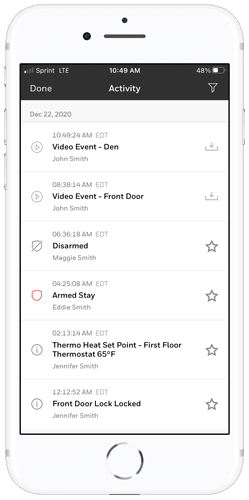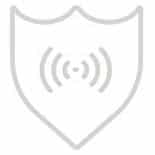 24/7/365 Monitoring
Your home is safe and secure at all times with our UL Listed Monitoring at SEi's Customer Care Center keeping watch 24 hours a day, 365 days a year. SEi is always here with and for you.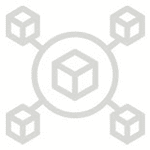 Whole Home Protection
From programmable touchscreen keypads, perimeter entry and motion sensors, glass break detection, secure dedicated signals and app-based controls, our systems provides ultimate security protection.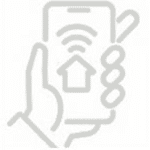 Mobile Management
Arm and disarm your system from anywhere, check your system's status, view live or pre-recorded video feeds and get notified of activity at your property using our powerful smarter security app.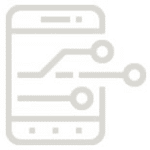 Leading Edge Technology
We bring years of experience and extensive knowledge of the latest residential technology trends to every project to help you protect what's most important.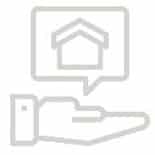 Custom Designed System that fits your lifestyle
Whether you're building a new home, remodeling, or just want to add a alarm system to your existing home, our security and alarm offerings provide flexible solutions that are customized to you.
When is it time for a new security system?
Your existing alarm is not compatible with mobile devices and can only be accessed at your property.
Your current system does not offer offsite monitoring that will allow you to receive alerts when you are not there.
You do not have livestream video accessibility of your home from any remote location to check on routine deliveries, children and pets at home when you are away.
Your security cameras produce grainy or blurry images in low resolution.
Multiple entry points in your home do not have perimeter entry protection.
SEi makes lives easier by connecting services like security, video, access control and automation in one intuitive system. Contact us today to learn more about our SEi security systems with solutions built to meet your needs.
Security Systems For Your Home
Complete safety protection for your family and property.
Keep your home and your loved ones safe with a Home alarm system.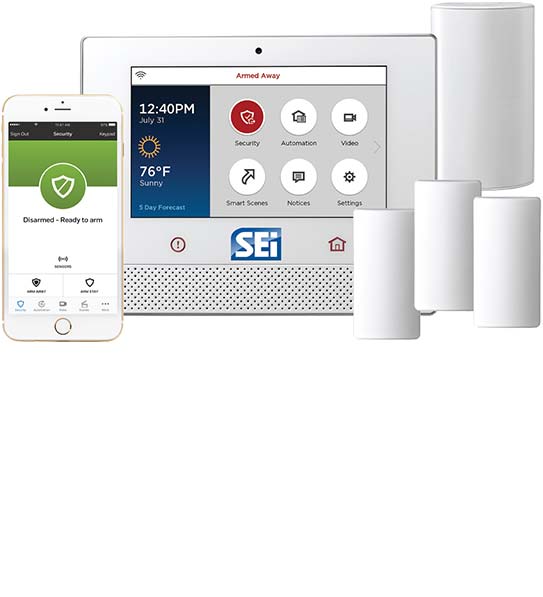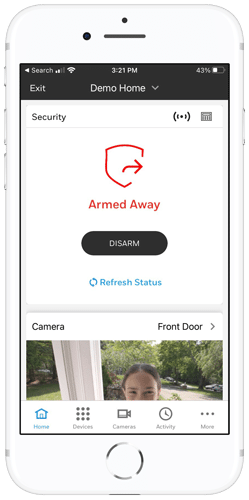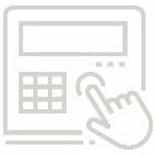 Programmable Touchscreen Keypad
SEi's high resolution touchscreen control panels provides easy-to-use keypad functions and gives you the ability to control doors, locks, smart automation, as well as to view the status of every sensor zone.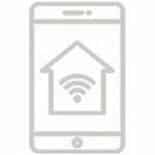 Perimeter / Entry Protection
Perimeter protection is the first line in the defense to detect an intruder. SEi offers perimeter intrusion detection and access control systems for complete protection for all your home's entry points.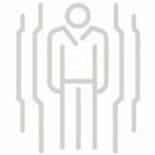 Motion Sensors
Your security cameras and wireless motion sensors work together to pick up unexpected motion. A signal is sent to your security system's control panel and the monitoring center if a sensor is tripped.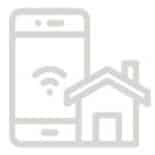 Glass Break Detection
Add another layer of protection to your security system with glass break detectors that are capable of sending remote notifications and alerts our monitoring center when the sensor "hears" glass breaking.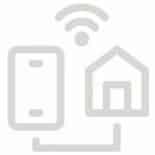 WiFi and Cellular Communication
Secure, dedicated signals are still received in a power outage with battery-powered back-ups.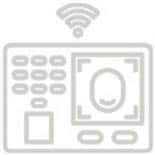 Wired and Wireless Systems
SEi offers wireless and hard-wired surveillance home alarm systems from the world's leading brands.
Advantages of a Wireless Security System
SEi's wireless home security

uses that latest technology that is faster, easier to use and enables real-time awareness and alerts anytime, anywhere.

 You can easily control access to your home with automated locks, video and garage door controls integrated in one system – through a single app.

 Uses a secure, dedicated cellular connection and battery-powered back-up so that your alarm will always be signaled in an emergency.

 Easier to install and place anywhere with no need to run wires through your home or cords to hide.
Flexible, easy to move, expand and enhance your system as your needs change.
Updated technology makes it easy to add a wireless security system to any home. Total wireless benefits on-the-go. Learn more about SEi's wireless security systems, and switch to smart living today!
Explore additional residential solutions to enhance your lifestyle.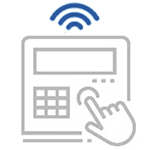 Home Security
Safeguard your home or business with a fully integrated video surveillance system, providing on-the-go mobile control, wireless/wired options, motion detection and 24/7 monitoring.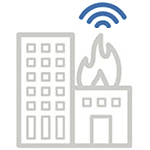 Fire Alarm and Monitoring
When every second counts, monitoring fire and smoke alert systems ensure that first responders are quickly alerted to an emergency and can arrive within minutes, even when you're away.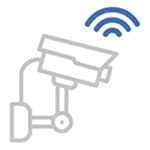 Video Surveillance
Monitor your premises, anytime, anywhere from your smartphone, PC, laptop or tablet, with our advanced security camera systems, video/audio doorbell, IP/HP Digital, Wireless/WiFi options.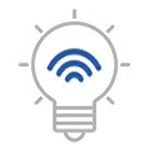 Automation
Simple, mobile and enjoyable – automate your life with advanced integrated systems to power your lifestyle with smart apps for locks, lighting, temperature control, garage door control and more.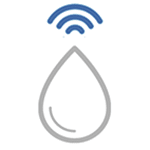 Life Safety
Life saving carbon monoxide, combustible gas, temperature and water detection monitoring systems – prevents excessive damage to your home and business with 24/7 reliable coverage.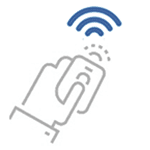 Medical Alert Systems
With Our personal medical alert systems, help is there at the touch of a button, providing additional support to remain independent with safety, security, and 24/7 protection and peace of mind.
Call 800-279-3667 today for a FREE security quote or fill out the form to get started now.
Looking to upgrade your home security? SEi Security will customize a security system that best fits your needs.
"*" indicates required fields
Your Safety Is Our Business.
Keep your security system operating at peak performance with SEi's Extend Care program.
We never lose sight of the fact that we are in the business of protecting people, not just property. We continue to maintain your security system through our comprehensive SEI Extended Care maintenance program long after it was first installed. Give yourself the ultimate peace of mind knowing that your system is operating at the highest efficiency and in perfect working order.
With SEi, your home is protected with 24/7 Monitoring protection - tailored to you.
When it comes to protecting what you value most, you want 24/7 monitoring protection that is reliable and customized to you. Always know your home is safe with our UL Listed Monitoring at SEi's Customer Care Center keeping watch 24 hours a day, 365 days a year.  You'll receive an alert on your smartphone so you always know what's happening at home, wherever you are.
What our customers are saying about our services.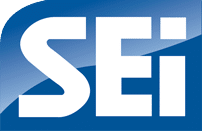 "Outstanding!!"
"The technician that came to our house for repair of our security system was very polite, knowledgeable and efficient.  She not only took care of the needed repair but also addressed a longstanding situation that needed addressed and solved.  She was outstanding in her knowledge of what was needed and the persistence to get the job done!!"
Sandra Olson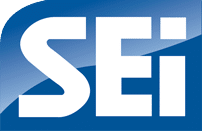 "SEi has been a great company to work with!"
"I sleep better knowing there local employees monitoring my home. They are also very understanding when I set my alarm regularly forgetting to shut off my alarm when I let out my dog."
Daniel Kershaw