Running a small business can be stressful and at times overwhelming. Small business owners always have many plates spinning – but what if we told you there is one plate that we can take care of for you? By enlisting SEi for your small business's security needs, you can rest assured that we have it handled.
We can help a wide variety of small businesses. From restaurants to retail shops, fitness centers, warehouses, or whatever your small business, we have security solutions for you. Here are the 5 ways that SEi Security can support and protect your small business.
1. Access control
Who can access your business and when is important to securing your assets, and allows you to easily manage who comes and goes. Gone are the days of issuing a key to all employees – now you just need hassle-free access from SEi through the use of key fobs or access cards. You can control the time-frames that employees have access to unlock doors, so you can see who goes where and when. Through our system you can activate or deactivate cards, assign access levels, and manage users. You can also lock or unlock certain doors from anywhere using our mobile app. 
2. Burglar Alarm Systems
You can protect your business and employees from intruders and vandalism with a monitored security system from SEi Security. SEi offers monitored business alarm systems for complete intrusion detection and protection. Anytime an alarm is set off, it is immediately reported to SEi's 24-hour monitoring center. SEi offers a comprehensive suite of intrusion detection systems that will protect entry points from doors to windows. We strategically place sensors that will immediately detect if someone is trying to enter your property and alert you and/or the authorities.
3. Video Surveillance
Video surveillance is probably the first thing that comes to mind when thinking about security for your business. At SEi, we design, install and monitor business video surveillance systems to meet your unique needs. SEi's business video surveillance systems provides real-time, on-demand 24/7 remote access to video footage and achieved footage. A smarter approach to video helps you to make better, more informed decisions on operations and security. Video surveillance cameras offers several benefits to business owners. Not only does it protect against outside break-ins and burglaries, but it also plays a critical role in sustaining your business and making it a safer place to work. Keep your company safe from both external and internal threats by adding a security camera system for your business.
4. Panic Buttons
As we are seeing reported, workplace violence is on the rise, leading to business owners considering alternate ways to protect their employees. We have installed panic buttons in such businesses for their peace of mind. These buttons allow employees to simultaneously activate multiple devices silently and discretely. This gives employees the ability to notify authorities without alerting the criminal on the premises.
5. Fire and Carbon Monoxide Monitoring
SEi can custom design and install a commercial fire alarm system for any small business. Our designers are experienced in all facets of fire system design that meet code. Our design team builds systems that seamlessly integrate into other security elements like video surveillance, access control and burglar alarm systems.
Contact Us to Secure Your Small Business
Whatever your business needs, SEi Security can customize a security plan for your small business that identifies and deters activities that can harm your business and threaten your employees. Secure your small business by knowing all the options SEi Security provides. Contact SEi Security today to learn more about what tools we can provide to keep your business secure.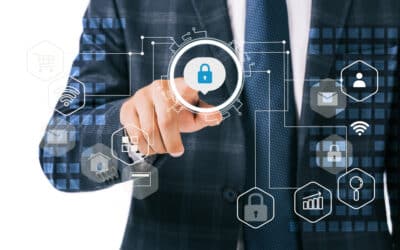 There are many ways that you can protect your business – from locking doors to video surveillance. But, there may be some blind spots within your business that can be enhanced by adding to your current Security System. Let's explore six security elements that could...