You never know when you are going to need to see what is happening on the outside of your home. Whether it is when you wake up on the morning and see that your trash has been rummaged through, or there is a delivery notification in your email but suddenly there is no package on your porch.
In this day and age, there is no need to leave this information up for a mystery. At SEi Security we can protect your home with outdoor surveillance cameras. This helps to ensure you have an eye on what's important, whether home or not, so you can relax and enjoy your life. Below we will identify the 5 ideal locations you should have outdoor surveillance cameras to make your life easier and your home more secure.
1. Video Doorbell
The first option for home video surveillance that probably comes to your mind is a video doorbell. This is a very trendy item that has popped up on more and more houses over the past few years. Who could argue, and for good reason! Video doorbells do not have to be constantly recording. You can set them to only send notifications to your phone when someone rings the doorbell, when someone or something comes within the programed area of detection you have set.
Many homeowners use the video doorbell to communicate with the person who has come to your door to provide a greeting or instructions. Think about the fun factor of the holidays, such as Halloween! How fun would it be to re-watch footage of all the cute trick or treaters who gather treats while either home or away! 
2. Porch Camera
If the video doorbell isn't the best option for you, another good choice would be to install a separate porch camera. This could be a personal preference for the aesthetic look of the video doorbell, or a separate camera would be able to capture a more desired viewing angle.
3. Garage Cameras  
Garages are a common entry point leading burglars directly to a room full of expensive tools, sports equipment, vehicles and more. Garages are easier to break into that you may think.
Regardless if you have a old or new garage door opener, how many of us often wonder whether or not our garage door is closed or not? Burglars often view an open garage a gift wrap invitation to steal what is plainly visible. By installing a camera to monitor your garage, this will help to deter break ins, or give you the evidence you need in the event of a break in. Click here for other ways you can utilize garage door automation to protect your home. 
4. Driveway Camera
Driveway cameras can monitor any activity on your driveway, and possibly even view your mailbox. By monitoring this footage, you could pick up on any potential casing activity of your home such as if a vehicle sticks around for an extended period of time or repeatedly shows up with no clear agenda.
5. Backyard Camera
The backyard may not seem like an obvious place for a security camera, but it can serve not only a security purpose but also a safety measure. If you have a backyard pool or trampoline you can monitor the safety of your children or any guests you have over. You can also monitor your pets to see which direction they went in the event of a runaway or have video footage if they are taken. Storage sheds and their contents are also a popular subject to keep an eye on.
Security Camera Maintenance
Once you have outdoor cameras installed, it is recommended that you keep your equipment in peak operating condition. This can be accomplished by cleaning camera lenses and domes, removing cobwebs, and maintaining system video software. These steps are all critical to making sure the video will perform as needed when called upon. SEi can help customers with these tasks if necessary or requested.
CONTACT US TO SECURE YOUR HOME
In the end, security cameras on the exterior of your home can provide an awareness of what's going on in real-time. SEi Security has many options available to you. Contact SEi Security today to learn more about what tools we can provide to keep your home secure.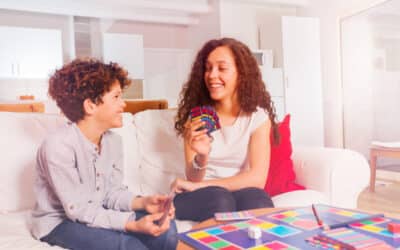 It's summer! School is out and it is time for kids to have fun and make memories. From pool time, vacations, playing with friends & neighbors, and just being able to have some fun and use their imaginations. I don't know about you – but some of my fondest...