The Midlands Business Journal recently published an article featuring SEi.
Chief Operating Officer Matt Vellek updates readers on recent acquisitions, SEi's offerings, company growth and future plans.
---
Article Highlights:
• SEi acquires Strauss Security Solutions which places SEi among the top tier security businesses in Des Moines
• SEi continues to be customer-oriented, in 1984 founder and Chairman of the Board Sid Meridith said "The next sale relies on the satisfaction in our previous work and the record we build will affect us dramatically".  50 years in business and that philosophy still holds true.
• SEi's UL Listed Monitoring Center is staffed with trained Ambassadors who monitor alarm signals in 43 states.  Additionally, emails and phone calls are handled 24 hours a day in the Customer Care Center.
• New technologies abound.  Porch Pirates created increased need for integrated doorbells, global manufacturers use video surveillance / check in throughout the world to help reduce disasters such as fire, water leaks, among others, insurance companies pushing for more video monitoring – cost effective for industries that are being driven by increased compliance needs.
• SEi's approach is to become a consultant to the customer, provide more information to help them make better decisions more easily.  Larger businesses are looking for one provider to monitor multiple sites and systems with the same solution, SEi is ready to be that provider.
---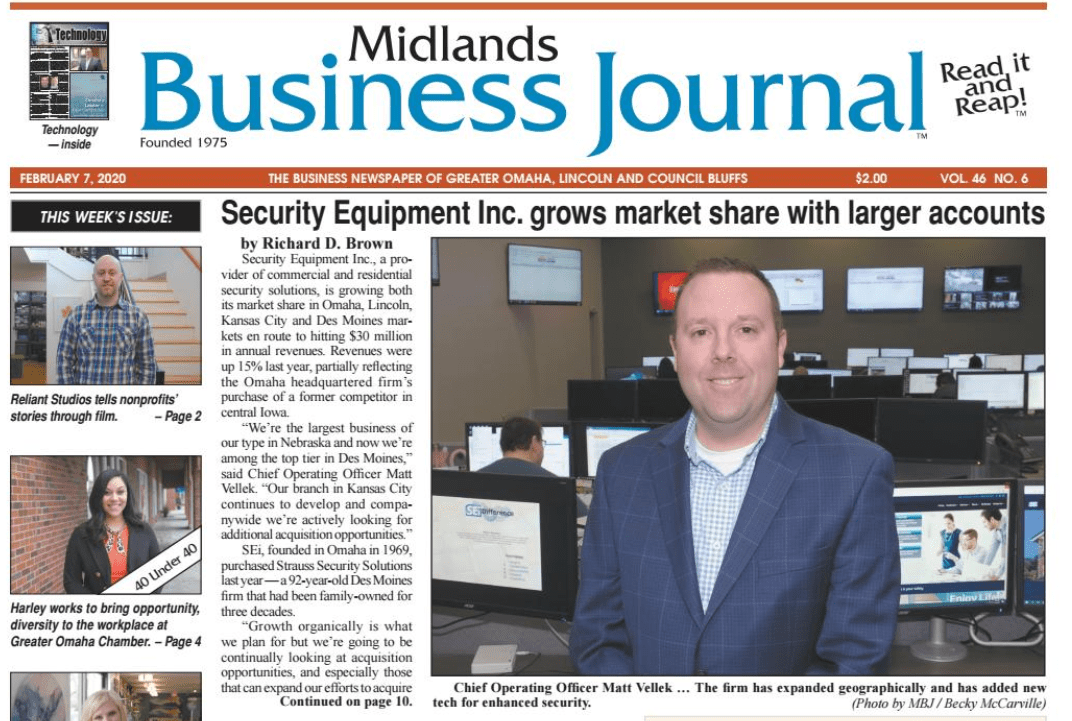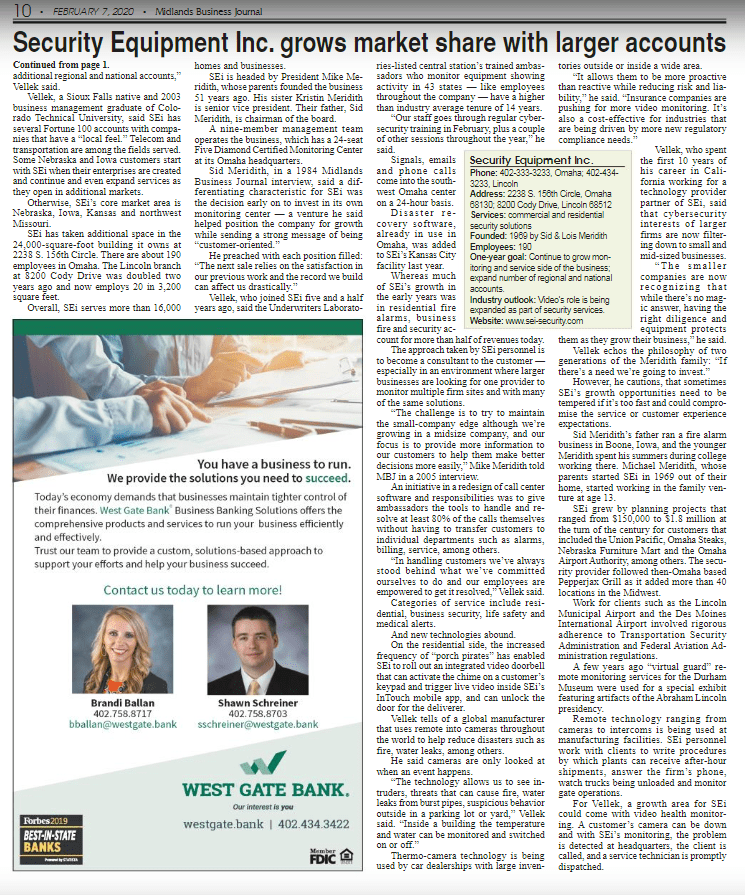 For more information contact us here.
The Midlands Business Journal can be purchased here