Retailers lose more than 36 Billion dollars to theft annually. If you own a store front and do not have proper security you likely fall victim to this statistic. Experts in the security industry agree that the most important and effective way to prevent theft is to have well-trained employees that know how to spot signs of the crime before it actually happens.
How to spot a potential shoplifter:
Appears nervous
Avoids all eye contact
Wanders the store without buying anything
Returns to the store multiple times
Stays in hard to monitor places for a period of time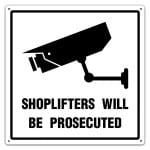 Things your employees can do to prevent shoplifting from happening:
Greet all customers as they enter the store
Stay alert and move through the store at all times
Display multiple signs stating "shoplifters will be prosecuted to the fullest extent"
Have a spot in your store that your security cameras don't reach? Be sure to let your employees know where that is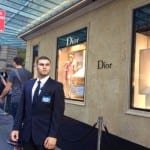 Some retail store owners say that a customer shoplifting isn't the biggest threat; it's their own employees that are walking out with retail.  The best way to monitor employees is to have eyes on them around the clock to see their every movement.
How to prevent employee theft:
Have security cameras throughout the store to make it impossible to take something without being watched.
Keep constant track on your inventory and have an inventory tracking system. Be sure to let your employees know that management and ownership is getting constant notifications of the inventory.
Have management do frequent unannounced stop by's to the store, be sure to randomly check inventory and the cash drawer during your visit.
Offer a reward for anonymous tips and a phone number that they may call and leave a voicemail.
Get to know your employees very well so you can tell when something doesn't seem right when you are in the store. A better relationship with your employees means they are less likely to have sticky fingers.
Schedule a FREE security assessment of your store today by calling 1-800-334-3272 or email sales@seisecurity.com